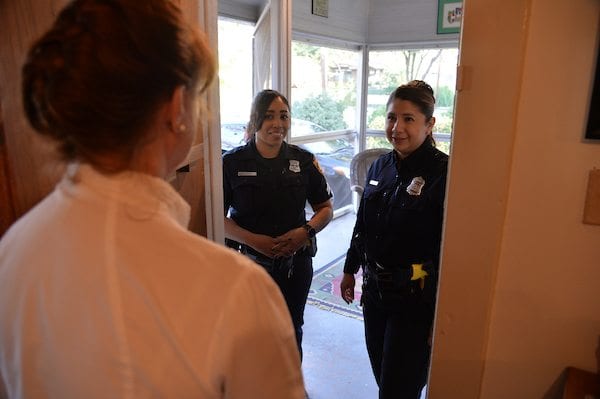 We see it all the time on our neighborhood Facebook pages. A neighbor mentions that there's an unfamiliar, suspicious person walking around the neighborhood. While your neighbor could be wrong and it's just a neighbor they haven't seen before, it's good for people to be vigilant. Putting everyone on high alert to lock up and watch the children extra closely is a good thing, but one thing you should never do is try to handle a suspicious person situation on your own. We want citizens to be aware, but we don't want them taking it upon themselves to deal with a situation like this. This could lead to a disastrous and unfortunate ending.
Here's what to do if you notice someone acting suspicious in your neighborhood. First, call local law enforcement. If there is a life threatening emergency, you need to call 911 as soon as possible. Give the most accurate description you can, such as date, time, and location, followed by a brief description of the activity going on. What really helps are physical identifiers of the person you just observed and a possible description of a vehicle if there is one. If the suspicious person has left and you might know where they've gone or even the direction they went, reveal that as well. A 911 operator will also ask for your name and contact information.
We highly encourage keeping your neighbors in the loop of suspicious people, but don't be a hero. Call the police to help you out.