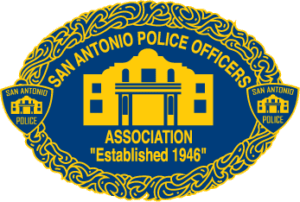 Seven more SAPD General Manual policies violated by Police Chief William McManus on Dec. 23, 2017 when he released twelve undocumented immigrants into the City of San Antonio without properly and thoroughly identifying them. (Story here). City Manager Sheryl Sculley – the only city official with authority to investigate the chief – has said his actions were proper, but she's wrong. Here's the proof. Violations 5 – 11:
3.01 ABIDE BY LAWS AND DEPARTMENTAL ORDERS: A. LAWS, ORDERS, RULES, REGULATIONS, AND PROCEDURES: Members shall abide by the laws of the United States and the State of Texas, ordinances of the City of San Antonio, and the departmental orders, rules, regulations, and procedures of the San Antonio Police Department.
3.02 TRUTHFULNESS OF MEMBERS: Members shall speak the truth at all times. Reports and written communications from any member shall also reflect the truth.
3.03 OBEY LAWFUL ORDERS: C. UNLAWFUL ORDERS PROHIBITED: No commanding or supervisory officer shall knowingly or willfully issue any order, which is a violation of any law, ordinance, or departmental rule.
3.04 RESPONSIBILITY TO SERVE THE PUBLIC: Members shall serve the public through direction, counseling, assistance, and protection of life and property. Members shall also respect the rights of individuals and perform their services with honesty, sincerity, courage, and sound judgment.
G. MAINTENANCE OF COMPETENCY: Members shall maintain sufficient competency to properly perform their duties and assume the responsibilities of their positions.
3.07 CRITICISM OF THE DEPARTMENT: D. AFFECTS PUBLIC CONFIDENCE: Members shall not use speech, writings, or other forms of expression that tend to adversely affect the public's confidence in the integrity of the Department and/or its officers and employees.
F. DISREGARDS THE TRUTH: Members shall not use speech, writings, or other forms of expression that are made with negligent disregard for the truth.
3.08 UNAUTHORIZED RELEASE OF INFORMATION: E. RELATIONSHIP WITH ATTORNEY, BONDSMAN, OR AGENT: It is forbidden to give information about any prisoner in confinement to any attorney, bondsman, the agent of either, or any other person not authorized to receive it.
F. RECOMMENDATION OF ATTORNEY OR AGENT: No member shall recommend to any person the name or names of any attorney, counselor, bondsman, or other person.
3.28 RESPONSIBILITY TO KNOW LAWS AND PROCEDURES: A. LAWS AND ORDINANCES: Members shall learn and thoroughly understand the laws and ordinances, which they are charged with enforcing.
B. WRITTEN DIRECTIVES: Members shall familiarize themselves with all written directives which are published by the department and which affect their assignment.
C. PENALTY FOR VIOLATIONS: Violation of any lawfully adopted departmental rule or regulation by any department employee who is subject to the same, shall be sufficient cause for suspension or termination in accordance with applicable law and Fire and Police Civil Service Commission procedure, whether the rule or regulation is part of the originally promulgated rules and regulations, or is contained in a subsequent general or special order, directive, or other amendment to the rules.
D. LACK OF KNOWLEDGE: Lack of knowledge of such rules or regulations shall never be a defense to any disciplinary action, if said rules or regulations have been disseminated or posted as set forth in the regulations and if the employee has had a reasonable opportunity to become familiar with the rules and regulations.
TO BE CONTINUED…