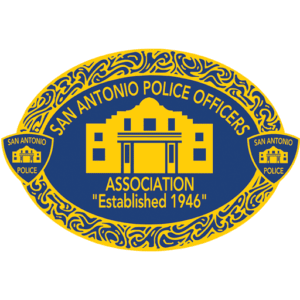 FOR IMMEDIATE RELEASE
February 3, 2021
NEW SAPOA EXECUTIVE BOARD TAKES OFFICE
New Leadership at the San Antonio Police Officers' Association

SAN ANTONIO, TX – A new Executive Board of the San Antonio Police Officers' Association was sworn into office on February 1, 2021. The Executive Board Members are as follows:
President: John "Danny" Diaz
Vice President: Scott Ambrose
Secretary: Amanda Viera
Treasurer: Jason Sanchez
Sgt. At Arms: Matthew Paz
Parliamentarian: Christopher Lutton
Executive Board Members are charged with leading the Association, which serves the interests of its members, promotes public safety, and carries forward a legacy of service and integrity.
"I'm proud to be able to work on behalf of all our SAPOA members," said Danny Diaz, president of the San Antonio Police Officers' Association. "We're going to do everything we can to ensure that SAPD remains a model department, with top-notch officers, working every day to keep San Antonio neighborhoods safe. This includes working closely with the Police Chief and City Officials on critical public safety issues and also negotiating in good faith to reach a fair and equitable new Collective Bargaining Agreement."
About John "Danny" Diaz
Danny Diaz was sworn in as president of the San Antonio Police Officers' Association on February 1, 2021. Before being elected to lead SAPOA, Diaz served for nearly 30 years with the San Antonio Police Department. During his tenure with the Department, Diaz served on South Patrol, in the Street Crimes Unit, and for 20 years as a member of the Special Weapons and Tactics (SWAT) unit. While executing a narcotics warrant in 2010, he was shot 3 times. For his service, he was awarded the Meritorious Conduct Award and the Purple Heart. He has also earned several merit awards for apprehensions. In addition to his public service, Diaz takes time to mentor and coach San Antonio youth. He has been a CYO coach for 14 years and has coached the basketball and baseball teams at St. Gregory the Great Catholic Middle School. Danny Diaz is a graduate of Thomas Jefferson High School where he played football, basketball, and baseball. He subsequently received a scholarship to Dallas Baptist University for baseball, later finishing his degree at Texas State University. Danny is a lifelong resident of San Antonio, is engaged to be married, and has 5 children and 4 grandchildren.
# # #