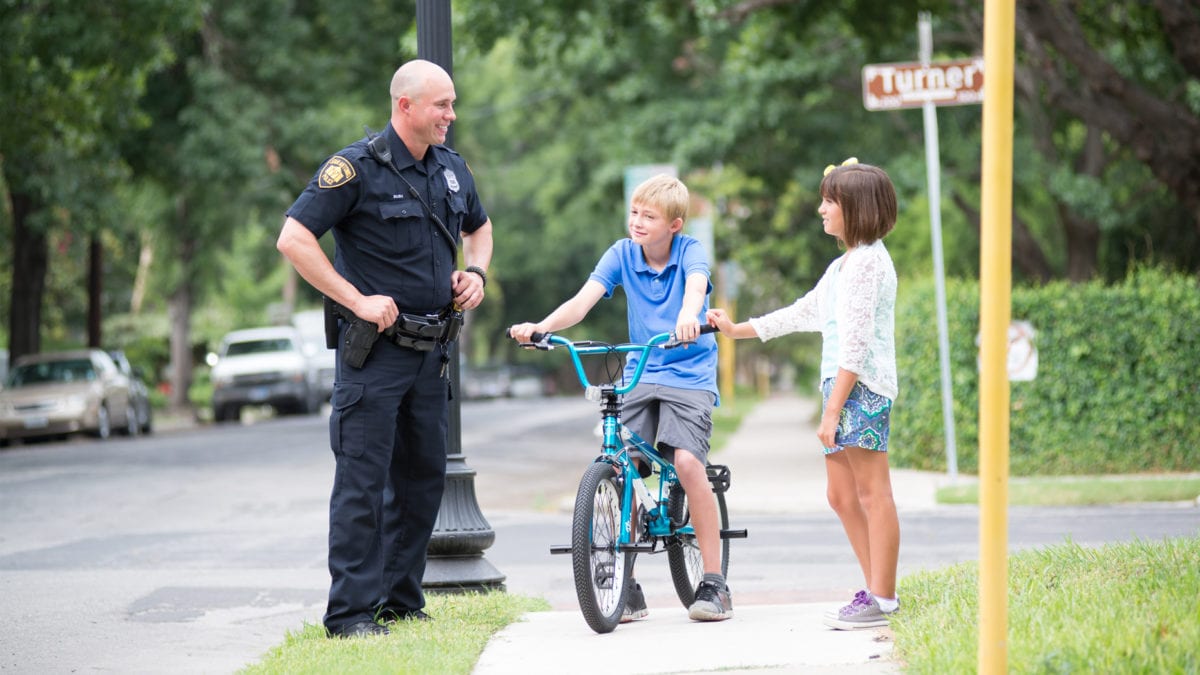 During the week of May 15, thousands of law enforcement officers will gather in Washington DC to participate in a series of planned events that honor the men and women who have made the ultimate sacrifice. According to policeweek.org, President John F. Kennedy proclaimed May 15 as Peace Officers Memorial Day and the following week to be known as Police Week. The event has grown every year since then, and today 25,000 to 40,000 attendees, mostly family, survivors and law enforcement officers, make the annual trip to our nation's Capital.
If you would like to support your local police officers but can't make it to DC to attend the memorial events, you can easily show your appreciation by personally thanking a hometown police officer for their service and dedication to protecting the community. In addition, here are some other great ways to show your gratitude:
If you see a police officer, ask to take a photo with him or her and share it on social media with #NationalPoliceWeek and #BackSABlue.
Take some nice snacks like a dozen of donuts or cookies to your local police substation.
Write a letter to the editor or an online post about why you appreciate law enforcement.
If you see a police officer out at lunch or dinner, offer to pay for their meal.
Order BackSABlue gear from HERE and show it off during the week.
Donate to our outreach program, Blue Cares, HERE. Donations help fund their scholarships and food assistance programs, Blue Cares Scholarship and Project CJ.
And most importantly, take a moment to reflect on the law enforcement officers we have lost in the line of duty.
While the duties of a police officer usually go unnoticed, your appreciation for local law enforcement will not.