Advertise in the Centurion Magazine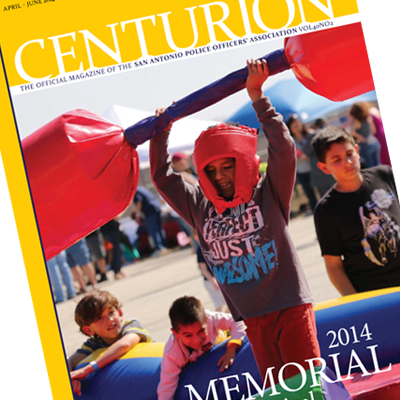 The Centurion is the official monthly magazine of the San Antonio Police Officers Association (SAPOA). We invite you to read a digital format of the publication by simply clicking on the issue below. If you are interested in submitting or sharing a story please be sure to contact Adriana Valadez at adriana@sapoa.org or simply call at 210-304-8720. Any story/article submitted should be sent as a Word file, text document or email. High resolution photos are also needed and require photo credits.
If you wish to advertise in the Centurion please also contact Adriana or simply fill out the form below. Adriana will get in touch with you as soon as possible. To view the rate card and ad specifications please click here.
Become an Advertiser