benefits & resources
Membership
Your portal to all the latest updates and resources.
Employee Dental and Vision Plan
Health and Dental Resources
New Vision Plan
Beginning June 1, 2018, Ameritas will be the new administrator of the San Antonio Police and Fire Departments' vision plan, providing you with access to the VSP network. There is no enrollment action necessary; this change will be automatic on the first of June.
Workers Compensation
The administrator for the City of San Antonio Workers Compensation Claims effective 01/01/2012 is:
Tristar Risk Management
PO BOX 5228 Janesville, WI 53547
Phone: 210-404-0400
Fax: 210-404-0429
Need a doctor that accepts work related injuries? Click Here
For general inquiries or if you're having issues with your claims, please email us at info@sapoa.org, rosie@sapoa.org or call 210-828-9616
Time Donation Form
SAPOA CBA
To view and download the agreement between the City of San Antonio and San Antonio Police Officers' Association please click here.
Location
San Antonio Police Officer's Association
1939 NE Loop 410, Suite 300
San Antonio, Texas 78217
Submit Your Photos!
Want to be featured in the gallery? Submit your photos by clicking the button below.
Submit a Centurion Article!
Want to be featured in the next issue of the Centurion? Submit your article by clicking the button below or by emailing jessica@sapoa.org.
Friday, November 16
27th Annual Harris/Dailey Wells Blue Santa Golf Tournament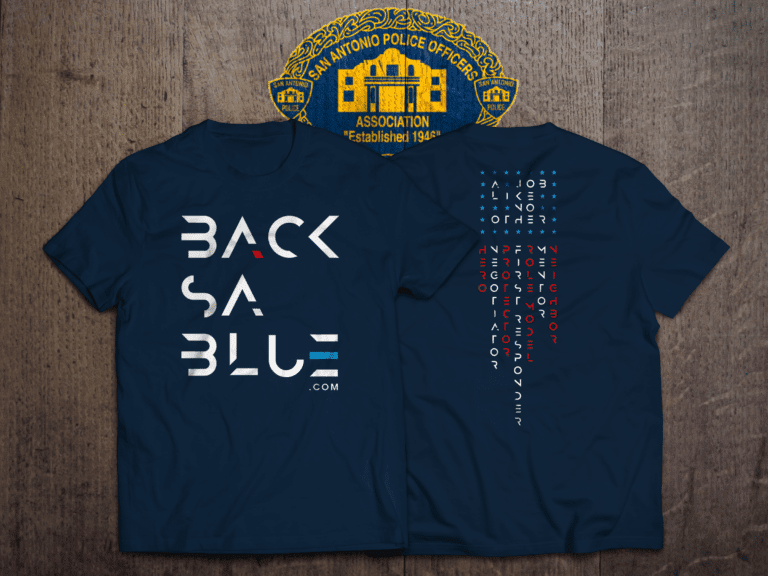 SAPD PAY CALCULATOR


as of

Monthly and Yearly Wages

Base Pay + Longevity - Bi-Weekly
$0.00
Base Pay + Longevity - Monthly
$0.00
Base Pay + Longevity - Yearly
$0.00
FLSA Bi-Weekly Pay
$23.08
FLSA Monthly Pay
$50.00
FLSA Yearly Pay
$600.00

Hourly Wages

Hourly Wage
$0.00
FLSA Regular Rate
$0.29
1.5 Rate - Non-FLSA
$0.00
2.0 Rate - Non-FLSA
$0.00
FLSA RATE
1.5 time
$0.43
FLSA RATE
2.0 time
$0.58

Court Appearances

3 Hour Court Appearance
Didnt actually work 3 hours (non-flsa)
$0.00
3 Hour Court Appearance - FLSA
Actually worked 3 hours
$1.30
3 Hour Court Appearance - RD
Didnt actually work 3 hours (non-flsa)
$0.00
3 Hour Court Appearance - RD - FLSA
Actually worked 3 hours
$1.73

Premium Holidays

Premium Holiday-8 hrs
$3.46
Premium Holiday-10 hrs
$4.33

Incentives Listing

Certification Pay:
$50.00

v1.0 - 07/22/2016