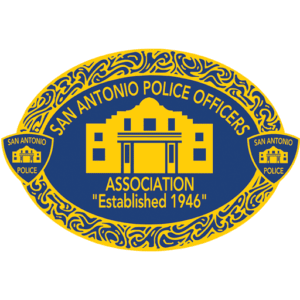 FOR IMMEDIATE RELEASE 
February 17, 2021
'FIX SAPD' Admits Goal is to Defund Police
At virtual launch party, co-host says goal is to "continue to defund" police.
San Antonio, TX – After months of misleading voters about the true purpose of their campaign, "FIX SAPD" unwittingly let the cat out of the bag, broadcasting live via Facebook the true purpose of the referendum they are placing before voters on May 1st.
During the "FIX SAPD" Virtual Launch event on February 11, 2021, Mercedes Fulbright, a "Co-Host" of the event and Organizing Director of Working Families Party Texas, which "FIX SAPD" labeled a "partner organization," said:
"We're partnering with FIX SAPD to get out the vote to make sure that alongside repealing 143 that we get the right elected officials on the city council who continue to put pressure on the police departments, continue to defund…" – Mercedes Fulbright, "FIX SAPD" Co-Host and Partner.
Link to video:
https://sapoa.org/wp-content/uploads/2021/02/Fix-upload.mp4
In response to the "FIX SAPD" confession, SAPOA President John "Danny" Diaz issued the following statement:
"It's been clear since the beginning that FIX SAPD has had one goal all along: gut the San Antonio Police Department. They lied to get the signatures they needed and now they're lying to voters about their real objective. The fact is that repealing collective bargaining does equal defunding police. It would devastate recruitment – meaning fewer officers, slower response times, and more crime – and it would also reduce the police chief's flexibility in hiring, promotions, discipline, and boosting diversity within the department." 
# # #